I'm participating in my first readathon! If you haven't heard of it, SapphicAThon starts in TWO DAYS and will last for two weeks (between December 14th and 28th). It's a readathon specifically devoted to books that feature f/f romances.
I've avoided readathons in the past because 1) I tend to be a mood reader, so I have trouble forcing myself to read any one type of book and 2) I'm a very busy person with a rather unpredictable schedule—I've always been worried I just won't end up having enough time to participate. BUT if you've been around here long enough, you know I couldn't resist the chance to stuff my TBR with even more f/f books!!
You can follow the official Twitter account for the readathon here, and if you're tweeting about it make sure to include #sapphicathon! One of the hosts, Jamieson, also created a bingo board for different genres/categories/diverse rep, so you can keep track of the types of books you're reading:
If you're looking for recs, I'll link to a handful of posts that I found helpful!
My TBR:
As previously mentioned, I'm not exactly the most skilled when it comes to sticking to a TBR, but I'm really going to try with this one! It's not very long, since I'm going to be traveling during the first week of the readathon, but I have digital copies of all of these and I'm hoping to pick up a few more from the library once I'm home. Since my tbr is relatively small, I'm not really going to be using the bingo board, but I'm still going to list the categories to keep track of which ones I'm reading.
I'm also including the synopses and links to the Amazon pages for the six books on my owned tbr:
Style by Chelsea M. Cameron
Kyle Blake likes plans. So far, they're pretty simple: Finish her senior year of high school, head off to a good college, find a cute boyfriend, graduate, get a good job, get married, the whole heterosexual shebang. Nothing is going to stand in the way of that plan. Not even Stella Lewis. Stella Lewis also has a plan: Finish her senior year as cheer captain, go to college, finally let herself flirt with (and maybe even date) a girl for the first time and go from there. Fate has other plans for Kyle and Stella when they're paired up in their AP English class and something between them ignites. It's confusing and overwhelming and neither of them know what to do about it. One thing they do know is that their connection can't be ignored. The timing just isn't right. But is there ever a good time for falling in love?
Categories: hate to love, MC realizing they're queer, disabled MC
(Currently on sale for $0.99 on Amazon!)
Princess Valentina lives a reasonably comfortable life, but after her mother's death, her father gets tired of taking care of her and locks her in a tower. She spends years on her own, talking to the birds on her windowsill, and reading books with adventures she will never experience. Her plans of running away are usually left for another day because she knows the vast forest surrounding her tower is too dangerous to cross alone.
Until one day, another girl passes by on her horse and Valentina wonders if she's finally brave enough to seize her chance of freedom.
Categories: retelling, under 500 ratings
(As of writing this post, this is free on Kindle Unlimited!)
Betrothed since childhood to the prince of Mynaria, Princess Dennaleia has always known what her future holds. Her marriage will seal the alliance between Mynaria and her homeland, protecting her people from other hostile kingdoms.
But Denna has a secret. She possesses an Affinity for fire—a dangerous gift for the future queen of a land where magic is forbidden.
Now Denna has to learn the ways of her new kingdom while trying to hide her growing magic. To make matters worse, she must learn to ride Mynaria's formidable warhorses before her coronation—and her teacher is the person who intimidates her most, the prickly and unconventional Princess Amaranthine, sister of her betrothed.
When a shocking assassination leaves the kingdom reeling, Mare and Denna reluctantly join forces to search for the culprit. As the two work together, they discover there is more to one another than they thought—and soon their friendship is threatening to blossom into something more.
But with dangerous conflict brewing that makes the alliance more important than ever, acting on their feelings could be deadly. Forced to choose between their duty and their hearts, Mare and Denna must find a way to save their kingdoms—and each other.
Categories: SFF, bi MC
Emilie Danvers wins a place in the Oregon Shakespeare Festival's company and gets a second chance to launch her acting career. She's vowed never to repeat the mistakes she made the first time: no following her heart, no putting herself second to someone else, no relationship drama. She won't let any woman keep her from reconnecting with her dreams.
Arden Philips has stood on the outskirts of the festival for years, tending the gardens of nearby Lithia Park. She's seen actresses come and go and only allows herself the occasional dalliance. But when she comes across Emilie rehearsing on a mossy riverbank, Arden realizes her heart might not listen to her head.
The stage is set, the house lights dimmed. Is true love merely make-believe or can these two women write it into the script of their lives?
Categories: under 500 ratings
Winterglass by
Benjanun Sriduangkaew
The city-state Sirapirat once knew only warmth and monsoon. When the Winter Queen conquered it, she remade the land in her image, turning Sirapirat into a country of snow and unending frost. But an empire is not her only goal. In secret, she seeks the fragments of a mirror whose power will grant her deepest desire.
At her right hand is General Lussadh, who bears a mirror shard in her heart, as loyal to winter as she is plagued by her past as a traitor to her country. Tasked with locating other glass-bearers, she finds one in Nuawa, an insurgent who s forged herself into a weapon that will strike down the queen.
To earn her place in the queen s army, Nuawa must enter a deadly tournament where the losers souls are given in service to winter. To free Sirapirat, she is prepared to make sacrifices: those she loves, herself, and the complicated bond slowly forming between her and Lussadh.
Categories: retelling, SFF, QWOC MC, both WOC, under 500 ratings
(The Kindle ebook is $2.99!)
Persephone has everything a daughter of Zeus could want–except for freedom. She lives on the green earth with her mother, Demeter, growing up beneath the ever-watchful eyes of the gods and goddesses on Mount Olympus. But when Persephone meets the enigmatic Hades, she experiences something new: choice.
Zeus calls Hades "lord" of the dead as a joke. In truth, Hades is the goddess of the underworld, and no friend of Zeus. She offers Persephone sanctuary in her land of the dead, so the young goddess may escape her Olympian destiny.
But Persephone finds more than freedom in the underworld. She finds love, and herself.
Categories: retelling, SFF
---
I'm really looking forward to all of these! As previously mentioned, I'm going to be busy traveling for a week or so, but if I have enough time I also want to try to find copies of Labyrinth Lost by Zoraida Córdova, Everything Leads to You by Nina LaCour, and How to Make a Wish by Ashley Herring Blake!
My recommendations:
I've only been blogging since July, but I'm gonna link to the handful of reviews I've posted for the best sapphic books I've read in that time! These all come highly recommended, and I'll also list which categories they fit into.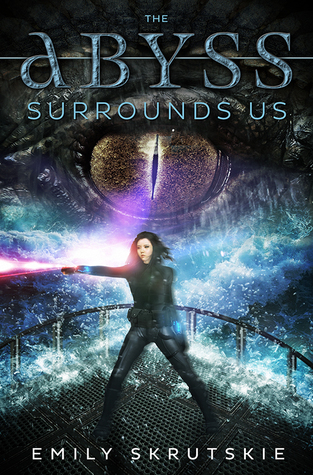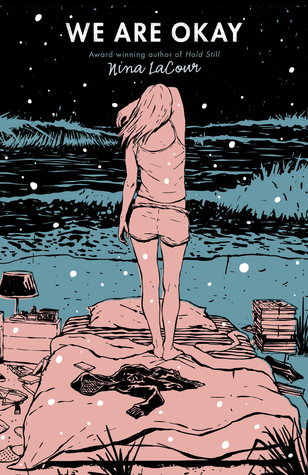 Categories: SFF, QWOC MC, hate to love, not a coming out story, interracial relationship
Categories: QWOC MC, both WOC, interratial relationship
I do want to note that this isn't a romance—Juliet has relationships with a couple of girls, but the main focus of the book is her personal journey with understanding her own identity
Categories: (unlabeled) bisexual MC, SFF, hate to love (that kinda transitions into friends to lovers I guess?)
NOTE: this is a sequel: the first book in the series does not have f/f
Categories: MC realizing they're queer, bisexual MC, under 500 ratings, friends to lovers
Categories: friends to lovers, MC realizing they're queer
Categories: friends to lovers, interracial relationship
Are you participating in SapphicAThon?
Even if you're too busy to read a ton of books over the two weeks, maybe it's time to pick up an f/f book you've had on your shelf for a while, or—if you're able to—head to a library and check out their selection! Also: let me know if you happen to be reading any of the same books, I'd love to do some buddy reads!
---
And one last general update: I'm finally done with my finals, so I will (hopefully) be much more active on here and my Goodreads from now on!! I have a whole bunch of reviews to catch up on, and I'm planning on catching up on all the wonderful posts I've missed in the last two weeks as well. 🙂